Reflections of a Lovewise presenter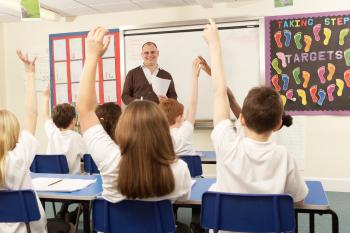 As a rather hectic summer term 2016 comes to an end, I am somewhat relieved to be facing a few weeks to catch my breath! So has it all been worth it?
With another Lovewise volunteer I have been using Lovewise materials to teach in local schools. We used Marriage, Sex and Living Wisely with Year 8 in the secondary school and Growing Up…Growing Wise with Years 5 and 6 in the primary schools.
Parents who attended the parents' meetings seemed to be relieved that we were not going to be teaching in a way that would destroy their children's innocence but would prepare them for puberty and relationships in a positive way.
The truth is that most children and young people think that they would like to get married one day and have children, so they want to learn what marriage is. Many children commented that their favourite bit of the three Growing up…Growing Wise lessons was learning about marriage and relationships:
"Learning about how you can have a strong relationship"
"When we were speaking about marriage, it was really interesting knowing what the promises were"
Some were understandably nervous about the lessons and found parts a little awkward but mostly there was an atmosphere of interest, and learning about puberty in the wider context of growing up and becoming more responsible made sense to them:
"Because I felt like it was not that scary or as worrying as I thought it would be"
"They were very interesting and it was good to be able to talk about these things comfortably"
I love to hear the endless questions from Year 6's who are so interested to know how babies develop, and to be able to explain to them the awesomeness of the way we are designed is such a privilege!
Of the 48 feedback responses from children only one said they didn't enjoy the lessons. 73% said they enjoyed them and 27% said they were OK. Teachers' feedback was overwhelmingly positive with comments such as:
"The content of the sessions was relevant, engaging and age appropriate. The children found it useful and interesting"
"Other staff members were very impressed!"
Children and young people are constantly bombarded with such confusing and damaging messages about body image, relationships and sex that it is so important for them to hear positive truths.
So in conclusion – was it worth it? Most definitely! I am looking forward to what the next academic year will bring!