Growing up God's way for boys
Suitable for Home Use
Suitable for Church Groups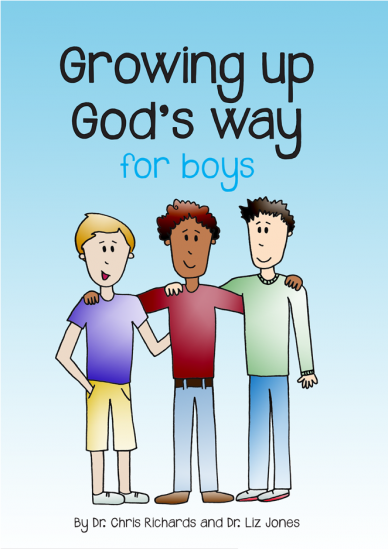 £6 (FREE UK DELIVERY)
Resource Type: BOOK
Release Date: 2014
Written by two doctors and published in partnership with Evangelical​ Press, this book will help young people understand the changes that take place in their bodies and minds during puberty and how to deal with them. It explains why these changes happen and looks at God's design for relationships and marriage. All the topics are covered from a Biblical perspective and encourage young people to face the opportunities and challenges of puberty in a way that honours God.
There are separate versions available for girls and boys.
The Contents
An introduction to puberty
Marriage
Puberty and how it starts
How your body changes
How the body changes in girls
Physical intimacy
Changes in the way you think
Going out and beyond
Preparing for the future
---
Resource Information:
Age Range: 10-14 (boys)
Key Topics: Puberty, physical and emotional changes, love, marriage, birth, sexual intimacy, conception and birth, preparing for adulthood
Published by: Evangelical Press (2014).
​Also published in German by Christliche Literatur-Verbreitung: www.clv.de
ISBN : 9780852349991
Length: 80 pages
Audience: Children or children with parents
---
Growing up God's way for boys - Review
Gentle and rooted in God's word, it addresses the emotional issues as well as the biology. I read it with our eleven year old and we enjoyed it together.
- A minister's wife