Sex and Emotional Health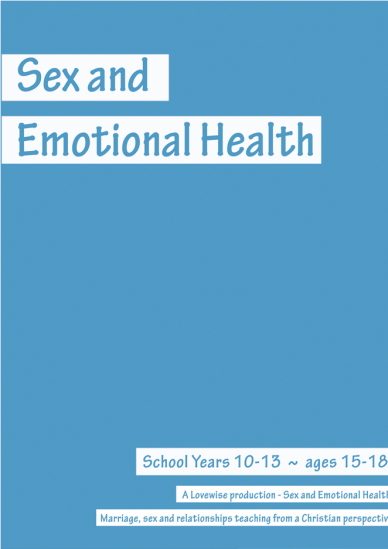 £10 (FREE UK DELIVERY)
Resource Type: CD containing PowerPoint presentation, pdf script and printable worksheet
Release Date: 2011
Sex and Emotional Health has been produced to meet the expressed desire of young people to learn more about the emotional aspects of relationships. The presentation is written from a Christian perspective and is suitable for use in RE and PSHE lessons and in youth groups.
The Details
The CD contains PowerPoint slides along with a pdf script covering all the necessary information for teachers to give the presentation. The presentation is intended to be interactive.
It can be used as a follow–on for classes that have received our 'Choosing the Best' and 'Too Special to Spoil' presentations in previous years.
The Contents
The presentation looks at how young people can protect their emotional health. It shows that although romantic love can produce enjoyable feelings, it can also cause pain. It explains why strong emotional desires can make it difficult to know if the other person is suitable and easy to rush into sexual intimacy or an unsuitable long-term relationship. The presentation discusses why marriage and the keeping of sex for marriage promote good emotional health.
---
Resource Information:
Age Range: School years 10-13 (Key stages 4 and 5)
Duration: 1 x 60 min session or 2 x 30 min sessions
Audience: School or youth group
---