The Videos
Suitable for Church Groups
Suitable for Schools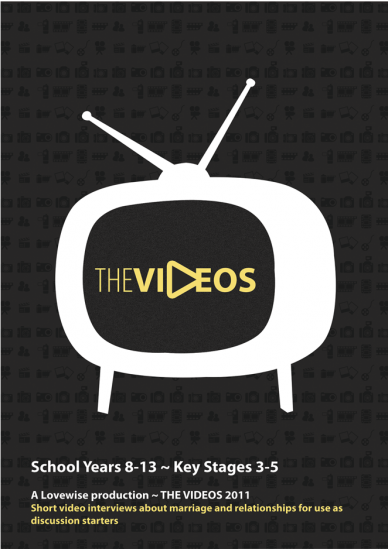 £5 (FREE UK DELIVERY)
Resource Type: DVD
Release Date: 2011
A DVD of personal testimonies covering a wide range of issues, useful for short teaching sessions and discussion with teenagers.
The Details
​The Videos is a compilation DVD of short videos featuring personal accounts each 1-5 minutes long. These videos can be used as discussion starters or as examples in a short teaching session.
The Contents
Older and younger people talk about marriage, reasons for keeping sex for marriage, issues around feeling pressurised to have sex, teenage pregnancy, and STIs. A short video of a couple making their marriage vows is also included.
Video Titles
Marriage Vows
Marriage
Marrying for the right reasons
Saving sex for marriage (Couples)
Keeping sex for marriage (Young People)
Teenage Pregnancy
STI's
Self Esteem
Pressure (Sarah Part 1)
Forgiveness (Sarah Part 2)
Practical Advice
---
Resource Information:
Age Range: School years 8-11 (Key Stage 3-4)
Duration: 11 x 1-5 min video clips
Audience: School or youth group
---