Pornography - dangers & decisions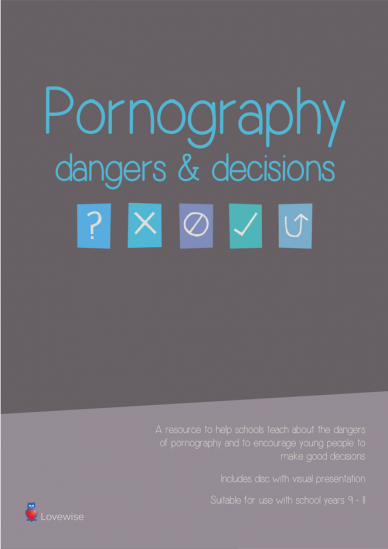 £18 (FREE UK DELIVERY)
Resource Type: Includes a disc with an engaging visual presentation and a teacher's guide.
Release Date: November 2014
A resource to help schools teach about the dangers of pornography and to encourage young people to make good decisions.
Pornography is widespread and easily accessible but many young people have never been taught about pornography and the dangerous consequences that watching it can have. This resource provides teachers with information and visuals to give a lesson on the issues involved and to encourage young people to make good decisions about what they look at.
The Details
Resource includes a disc with a visual presentation. Background scientific and medical information and personal stories are also included.
---
Resource Information:
Age Range: Suitable for school years 9-11
---
Pornography - dangers & decisions - Review
This is a sensitive, thought-provoking and powerful resource which effectively engages with this difficult topic. The resource is attractively put together and meticulously researched, enabling schools to challenge young people to think about the impact of pornography on their lives.
- A secondary school teacher